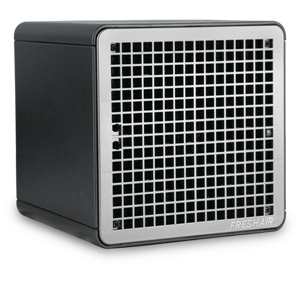 FreshAir Cube

SOLD OUT
FreshAir Cube brings the science and safety of nature indoors. Natural, odor-eliminating, pollutant-reducing processes found in sunlight and thunderstorms are recreated in the home. FreshAir Cube with ActivePure Technology, Certified Space Technology™ creates healthier living spaces. That means less money spent on harmful chemical sprays and wipes, and more time to spend with loved ones.
Benefits of FreshAir Cube
Removes airborne contaminants and alleviates symptoms such as coughing, sneezing and itchy or watery eyes
Freshens air and removes odors in otherwise stale-prone environments
Removes floating dirt and dust from the air to make cleaning easier
ActivePure "Certified Space Technology" for Indoor Air and Surfaces
FreshAir Cube contains advanced technology to make breathing easier, cleaner and healthier. This convenient, portable unit provides the cleanest, freshest air possible within small, low ventilated areas.
Uses super oxide ions and hydro peroxides created by ActivePure Technology to remove contaminants
Negatively charged ions remove microscopic particles from the air that will reduce harmful contaminants and pollutants
Features a high intensity UVC light that makes use of the same oxidation and ionizing properties of light as naturally occurring sunlight
2-hour Away Mode increases the maximum output of activated oxygen for incredible effectiveness in unoccupied areas
Scalable purifier setting for reduced output of activated oxygen when using the Away Mode
Improves the quality of air in an environment up to 1,500 sq. feet
Specifications